Live Your Life Now!
What they are saying "An Awesome Brilliant Life Changing Experience!"
Next Dates: May 20, 2023
Are You Ready To Live Your Life Now?
Do you experience a lack of control over your life and struggle to accomplish your daily to-dos? You may feel you have lost yourself along the way? Continuing to worry about others and you may be wondering now who you are. It's your turn now but, where do you start.
It's never too late to discover yourself from where you are now. Getting a greater understanding of who you are and what you want brings a greater understanding. This, in turn, can point you in the right direction towards realizing your self worth, that learning who you are will create a better you for your family, loved ones and friends, whether it's pursuing a hobby, starting a business, or traveling
This program helps leaders, parents, business professionals, and entrepreneurs to own their everyday lives and overcome the confusion of daily living. By discovering themselves and gaining new perspectives, they can find balance and abundance in life. Join us to learn more about family dynamics and trusted relationships, while achieving a well-balanced and abundant life full of new discoveries.
This is a great opportunity to learn how to live your life the way you want to. Don't wait any longer – start today!
Own Your Everyday as it starts with YOU!
Through my various interactions with Diane Hume's courses, I have found her knowledge, understanding and more importantly, her insights to be of very professional, ethical and of excellent quality. She clearly knows what she's doing and is quite capable at getting to the "Heart of The Matter, Quicker".
I learned so much about myself and my beliefs. This was an Eye opener and I was able to move forward in my business in a new and positive way.

Diane Hume has so much to offer.  I am grateful for taking her program.
Diane Hume is positive and encouraging, using my own words to show me my path. Through Diane's expertise, I see things I hadn't seen before and understand my feelings better, therefore I am more able to reframe my desires and reach for them. This has led me to have great success in my business and ultimately my life.
 I had a lot of anxiety and was going to leave the business.  After working with Diane deep diving into the root of my personal & Professional life. Diane helped me to realize I can do the business and grow by 25%.  Also areas of my own life healed which assisted me to be that better person for my family, my clients and most of all myself.  I found me again.
When I attended diane's workshop what I loved the most is how well she demonstrated pacing and being fully present for the client. So few counsellors and life coaches are able to do this well, it surprises me. As Wendy would say Diane works at a higher frequency. She is the best role model I have come across for the process of giving the client space to process and come to their own insights.
LET'S STAY CONNECTED
Thanks for visiting, I'm glad you're here. Joining our online community will enable you to receive our weekly blog and invitations to retreats, events, and Facebook Live shows.
Want to go deeper with a VIP Personal Coaching sessions?
Book a discovery transformational breakthrough personal coaching session to see if we are a good fit:
Check out our testimonials below.
State vs Mindset Success!
The NLP techniques with the help of an experienced leader will enhance your life for the better. You can shift behaviours, heal relationship wounds or as many clients have said reduced anxiety in doing business or persuing that dream, despite what you have heard from others. Get comfortable being seen and heard.


Imagine how good it will feel to finally have the positive changes you've always wanted in your yourself that reflects back to you what you want in your life.

Is this your time for you to be the happier version of yourself. Fulfilled in connections with new and long term relationships. Take this self understanding and pay it forward in your relationships, business, health and wealth. Click to learn more today and start making positive changes!
Logical, Sensible, Strategies that you can incorporate into every area of your life.
Integrating these tools and strategies into your business, career, and family life will get you into that deeper understanding of yourself and others giving you more time to do what you love.
Don't wait any longer for "someday" to arrive. Now is your time to get your life moving in the direction you want so that you can be that receiver of the life you always wanted.
Unlock The Full Potential of YOUR MIND
The Dream Receiver Methods
These Unique methods combined with NLP tools make for amazing results. Imagine how different your life would be if you could make these changes quickly and easily. With the Dream Receiver Methods, & NLP you can upgrade your mind and make improved changes in all areas of your life – quickly, easily and permanently. Creating your identity individually and create the greatness of one even in a large group, family or team. What's great is no one can ever take your knowledge from you and these are tools you will want to take with you in all areas of life.
EVERYONE has a Strategy for EVERYTHING
Develop Productive Strategies.
OWN YOUR EVERYDAY MASTERCLASS
THE SECRET TO ESCAPING THE ORDINARY AND OWN EACH DAY!
This is for you if you want to get more clarity, creativity and grow your mind personally and professionally. Reflect and explore on your own defining moments. Empower yourself in unique ways.
Verbal and Non-verbal Communication in ways that will amaze you and give you that validation that you are on the right path, or recognizing the skills that you may be currently lacking in.
Own Your Everyday is a 4 hour masterclass applying the strategies, tools & techniques that you can apply to your everyday life and more.
Listening to Diane speak brings to the front how quickly and easily we let go of our dreams and settle for less.

Diane has a unique way of speaking to your soul and gently guiding you to look at what is getting in the way and what are the possibilities.

Limiting beliefs run our lives and keep us trapped in mediocrity.

I encourage anyone who is feeling trapped and wanting more to connect with Diane.
Our marriage of 40 years has been wonderful, but the last few years have been challenging. Communication between us was breaking down.

I am grateful to Diane, as her coaching has brought me to a effective way of communicating. This had my husband and I responding to each other more positively, resulting in more love and connection.

Now we are happy and both on the same page with the same Goals in business and life
I find I have much more space for other things. Working with Diane was a dream. She is so amazing, patient and brilliant at getting to the core of things. I love the way you encouraged me to think deeper and past the end of my nose.

My personal note to myself in all this so far is … and what I would say with my full heart of love for all and myself is….."It's incredible what one can achieve when you get out of your own way".

I left with, Self Love, Love for others, a positive outlook, and a greater relationship with myself and others, improved business life and less fear in getting things done.
I highly recommend Diane Hume. Her skill at keeping relationships working is, in my books, legendary. We were confronted with a family issue that became a significant problem for us and Diane was able to untie the knots and help us to put everything back together. With long-term lasting results. Smiles and happiness in all quarters.

Thx Diane!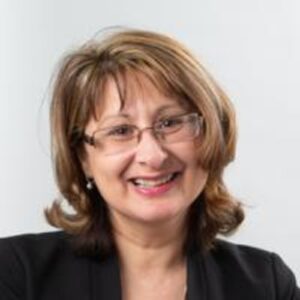 I had allot of anxiety and stress around doing my business and was going to leave. With Diane's knowledge and patience, and her challenging me when I needed it. She helped me, to rediscover myself and I found more peace in the home. Instead of wanting to leave my business, I grew it with new partnerships, awards, and expansion into new markets.